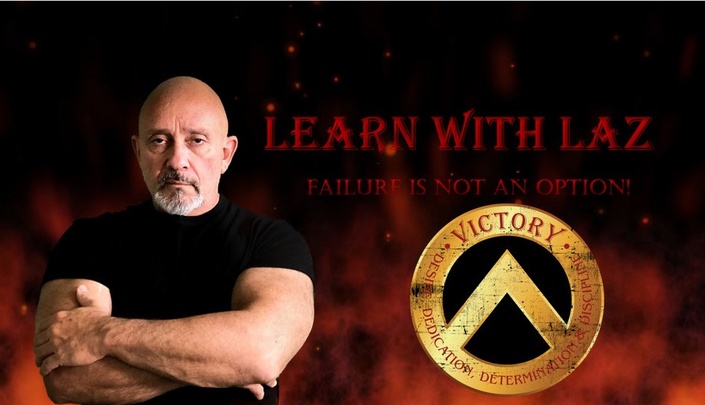 Cisco NEW CCNA (200-301) - Vol. 1 & Vol. 2 - DELUXE
This course will NOT only prepare you for the new CCNA 200-301, but it will also prepare you for the interview to get a job!
Watch Promo
And as a BONUS, this course also includes my regular Volume 1 & Volume 2 CCNA self-paced courses

This course will be an in-depth course that will go above and beyond Volume 1 & Volume 2 of the Cisco Press Book and their recommended requirements.
Here, I will go over in very detailed and specific ways of showing you what you need to learn to get ready for the new CCNA (200-301) that took effect on February 24th, 2020.
This will be a course like no other I've done before!
In part due to the amount of information that Cisco is now requiring in their new CCNA.
Remember that there will no longer be several CCNA's certifications (i.e.: CCNA R/S, CCNA Wireless, CCNA Voice, etc.)
The new CCNA will replace 10 previous CCNA certifications...let me repeat that - the NEW CCNA will replace 10 CCNA certifications!
This means that as of February 24, 2020, this new CCNA will combine all previous CCNA certifications into just one!
Please check out the Cisco website for further information on what the new CCNA certification exam will require students to know to be able to pass the Cisco exam to be CCNA certified.
You can log in at www.cisco.com and research these new requirements for yourself.
Please note that Cisco has made these changes to make the CCNA certification more valuable.
This will make the CCNA to have as much, if not more weight than a Bachelors degree in some cases and depending who the employer is.
This is a good thing people! …this means that the new CCNA will be able to compete with those that have a degree in Networking and/or Computer Science.
This, however, does not mean that those that do have a Bachelors degree in Networking and/or Computer Science or any other technology related degree are to be underestimated. As a matter of fact, having a Bachelors degree & the CCNA, will make you a better candidate when job hunting.
However, what it does mean, is that those that do not have such degrees can still compete for the same jobs in the IT world if certain other criteria are also met.
The new CCNA is more likely to level the playing field for those with degrees and those with certifications!
As for this presale is concerned, please note that I will be putting out the lectures as I finish each recording to give you a head-start in your studies.
I also want you to be aware that the CCNA (200-301) Vol. 1 & Vol. 2 - DELUXE (both Cisco Press book Volumes, will only be on this platform)...www.GlobED.net and on one other platform that targets Businesses & Enterprise employees ONLY!
Here you are getting "the crème of the crème" when it comes to preparing for your CCNA certification exam.
Students in this course will also have access to a BONUS section as well. Both for the Volume 1 section and also for the Volume 2 section.
And of course, you know me! I will continue to add lectures (even if the course is done), if I consider them to be something you should have in your arsenal of knowledge for real world experience.
Everyone in this course will also be invited to be part of my Exclusive Facebook Group where students can ask questions, talk amongst each other and I will pop once a week to answer questions as well.
Please don't expect to see this particular course on other eLearning Platforms, because as I have said before,
if you want a HAPPY MEAL...this is not it.
Always remember that in order to succeed you must have the DESIRE, the DEDICATION, the DETERMINATION and the DISCIPLINE to lead you to VICTORY!
Laz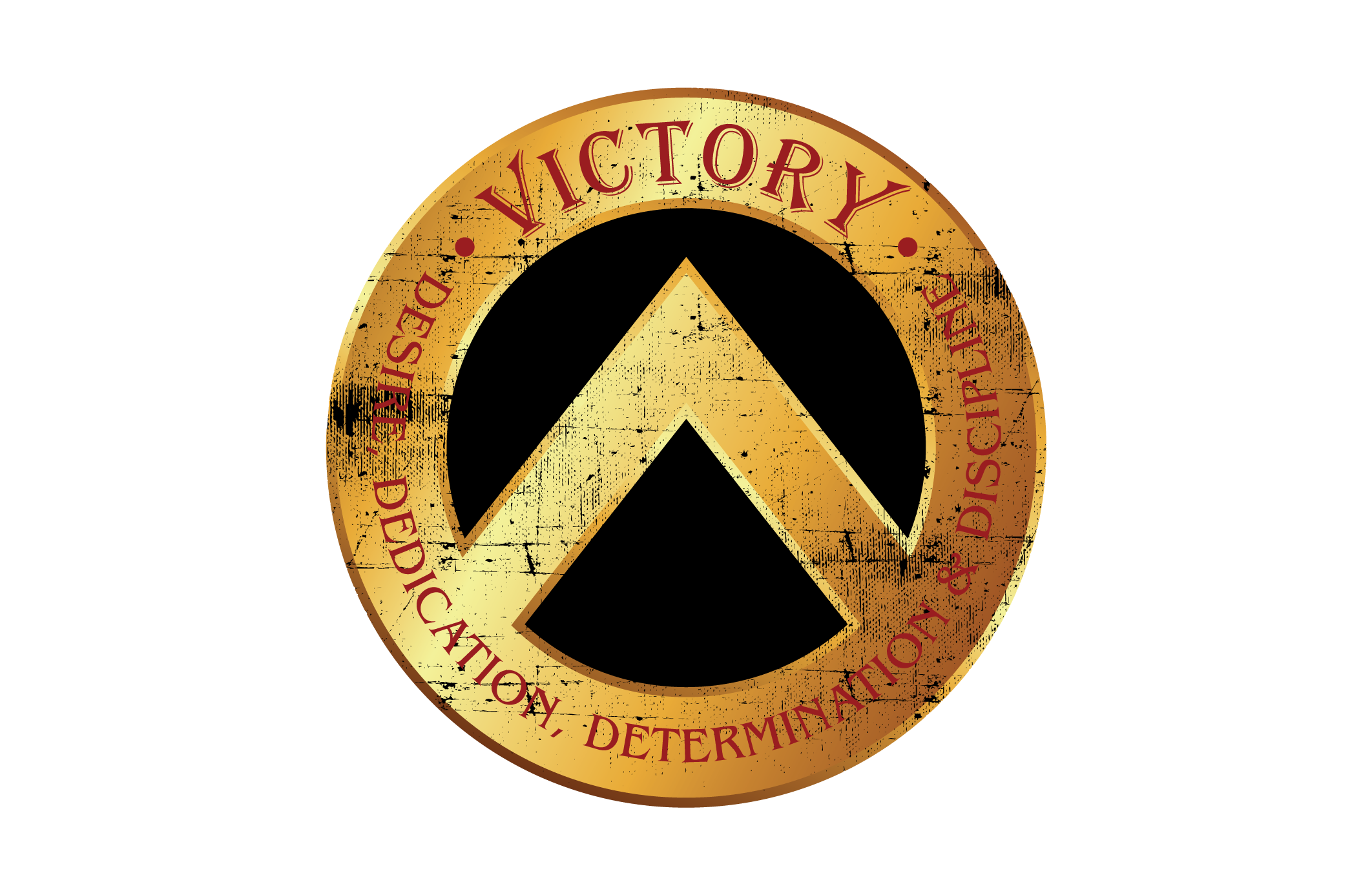 Your Instructor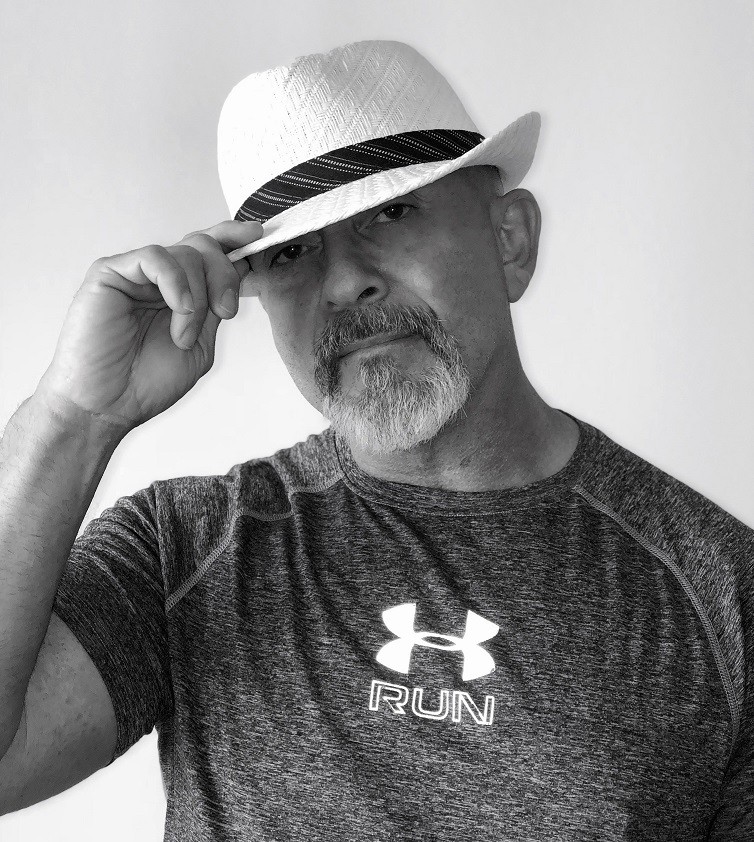 This can be the year to achieve your goals if you are serious about your certs!
If you are determined, ambitious and hungry for a new beginning...then this should be your year
...and how better to start or end the year than to get an IT Certification...Especially a Cisco CCNA, CCNP, Microsoft or a Network+ certification.
Whether you are interested in the CCNA, the CCNP, Network+ or you just want to understand the key topics for these, taking one or ALL my courses, will get you a lot closer to that goal.
But, don't take my word for it...please look at the FREE previews (they are available in all my courses) and see for yourself.
However, keep in mind that I'm also an author and you can find my books on AMAZON by searching under Lazaro Diaz.
NOW...what you wanted to know about me but were afraid to ask:
If you are tired of the same old methods of learning and want someone that is pretty much unconventional, but at the same time will provide you with an enjoyable learning experience in layman's terms...then please preview my courses and you will discover that I am your guy.
I am a Network Engineer with almost two (2) decades in the field and the teaching industry.
So, if anyone can get you certified it's me!
My teaching experience stems from teaching at institutions like Palm Beach Community College, New Horizons, Florida Career College (now Anthem College) and The Academy of South Florida.
However, here in GlobED.net, I bring the classroom to you.
Courtesy of the internet, I have been teaching students from all over the world and all walks of life.... thank goodness for technology ;-)
Having been on all sides of the spectrum; as a student, a teacher/trainer, and in the field, I believe this uniquely qualifies me to understand you.
I know firsthand what you have been exposed to as opposed to what you really want to accomplish. These two are sometimes extremely conflicting and frustrating. That is why I teach in the manner I do and can relate to your rejection of the Status Quo.
Because I also do private contracting, I have extensive experience in helping and/or teaching corporate employees at Miami Dade County employees, MetroPCS (now T-Mobile), The Florida Marlins, Ulysse Nardin, Alberta Water Department (Canada), The Assurant Group, The US Airforce, Hospital personnel & Attorney's firms. I've guided them to be able to acquire their IT certifications or general knowledge in IT and Networking.
However, my expertise also extends to being able to teach applications as well. YES...I am also an application instructor and qualified to teach Word, Excel, PowerPoint, and Access. This, of course, includes the MOS (Microsoft Office Specialist) certification.
As you can see, I am a multifaceted person and consider myself to be an eternal student as well.
Remember that I too must keep up with technology since these changes seem to be daily, if not hourly.
I teach in an unconventional way that allows students to understand the subject matter and can, therefore, not only prepare them for a Cisco certification exam but help them apply my methods in the real world.
I strive to give the student a greater opportunity to be able to compete in the current job markets.
Do I go above and beyond what is needed for a certification?...YES, I do...because it's not only about getting a certification, but it's also about making sure that you, the student, are prepared for a job interview and/or maintaining your current job by enhancing your skills.
This is where I step in and make sure that you are prepared for whatever comes your way and make you become an asset to your employer.
Everyone has different requirements and I make sure, or at least I try, to provide information for most scenarios.
My classes and/or courses are very simple and that's how I like to teach. I truly believe in "KISS"...NO, I don't want to kiss you...this means "keep it simple stupid" -
If things are kept simple, easily explained in a way that the student can grasp quickly and retain the information...then I have achieved my goal.
For those that do not know me yet, you may not be used to my style of teaching, but you will soon get accustomed to it :)
I'm very laid back, I try to make learning fun and I teach in layman's terms...no physics jargon or mumbo jumbo in my teachings.
My courses are very interactive and extremely dynamic...you will not find my lectures monotone or boring, because falling asleep, for lack of excitement, is just NOT an option and NOT who I am.
Need convincing?
Then just look for yourself at my video previews, which I always provide on ALL my courses. Therefore, you can then determine if I'm the right guy to help you get your industry-specific certifications.
I certainly hope that after a careful review of my credentials & testimonials (you can Google me you know) ...and see if I'm the Cisco Instructor you're looking for!
Laz
Network Engineer, Cisco, Microsoft, CompTIA Instructor, Author &
Motivational Evangelist
Author of: "The Only IP Book You Will Ever Need!" and "CCNA Routing and Switching 200-125 Certification Guide: The ultimate solution for passing the CCNA certification and boosting your networking career", now on AMAZON or Packt Publishing
Course Curriculum
The CCNA (200-301) Volume 1 DELUXE course will be available on a gradual basis as I video record the lectures...but for now take advantage of the pre-sale!
Available in days
days after you enroll
Introduction to CCNA (200-301) Course (VOLUME 1)
Available in days
days after you enroll
TCP/IP Networking
Available in days
days after you enroll
Frequently Asked Questions
When does the course start and finish?
The course starts now and never ends! It is a completely self-paced online course - you decide when you start and when you finish. If however, you are purchasing a time-limited course or a bootcamp, then those are self-explanatory and you will see this information in the course description.
How long do I have access to the course?
How does lifetime access sound? After enrolling, you have unlimited access to any course for as long as you like - across any and all devices you own. The only time-limited courses are the bootcamps and any course that says in their description that it is only for a limited time. Other than that, you don't have to worry about accessing the course for as long as this site is available.
What if I am unhappy with the course?
We would never want you to be unhappy! However, this course is NON-REFUNDABLE. If you are NOT sure that this course could benefit you in any way, then please do not purchase the course. My time is as valuable as your money and I certainly don't want to waste either. So, please, pretty please....make sure that this course is for you before you commit your time and money.