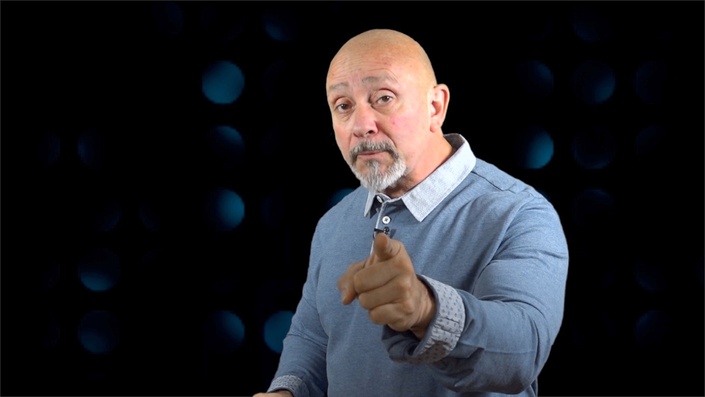 Cisco CCNA R/S en Español - In Spanish
Logre la certificación de Cisco CCNA R/S en español - la mas completa que existe en el mercado! PREORDENE el curso HOY por $5 USD
Watch Promo
This CCNA R/S course is for those students that have asked me to do a course in Spanish....I'm in the process of doing just that!
Este curso que estoy preparando va hacer para esos estudiantes de habla Hispana para que puedan comprender en nuestra lengua como prepararse para lograr la muy cotizada certification de Cisco que es la CCNA R/S.
Yo, Lazaro Diaz, (prefiero que me llamen Laz), lo voy a guiar en esta viaje de transformación y le voy a dar toda la información necesaria para que usted logre certificarse y obtener la CCNA R/S.
Esta es la primera vez, que yo me he comprometido a enseñar esta certificación en Español, y espero que no sea la ultima.
Mi pasión es todo lo que tenga que ver con Redes e Informatica, y quiero transmitir esta pasión a ustedes en este curso.
En este momento estoy en el proceso de grabar el curso y los videos acompañante.
El curso va a estar listos en unos meses y por esa razón estamos aceptando ordenes por adelantado por un precia que mas nunca se va a repetir.
En este momento, mi curso lo puede preordenar por solo $5.00 USD...pero tenga en cuenta que cada 3 o 4 semanas el precio va aumentar hasta que el curso este completo.
Esto significa, que cuando el curso este listo, usted lo va a tener en su cuanta de estudiante aqui en GlobED.net y no va a tener que pagar el precio de venta original.
Recuerde que cuando el curso ya este completo y finalizado, el precio va a subir significadamente.
Asi que no pierda tiempo y asegurase de obtener el curso mas completo de la CCNA R/S en Español que existe en el mercado!
En todo caso, les deseo éxito en su vida y carrera!
Lazaro (Laz) Diaz
Your Instructor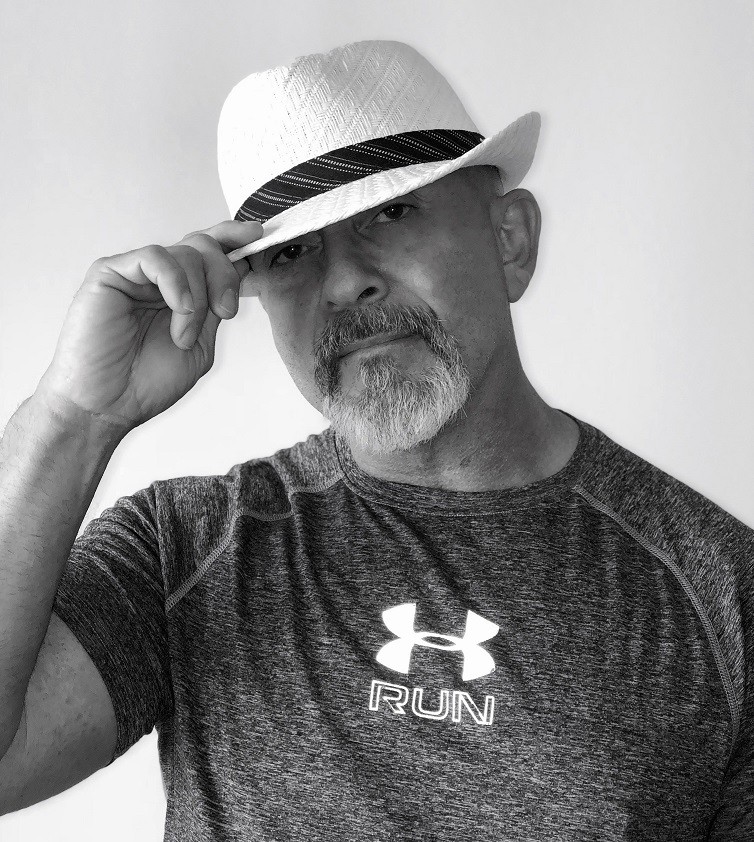 This will be the year to achieve your goals!
If you are determined, ambitious and hungry for a new beginning...then this year should be your year!
...and how better to start or end the year than to get an IT Certification!
Whether you are interested in the CCNA R/S, the CCENT, ICND2, the CCNP, CompTIA or Microsoft certifications; or maybe you just want to understand the key topics for these, taking one or ALL of my courses, will get you a lot closer to that goal.
But, don't take my word for it...please take a look at the FREE previews (they are available in all my courses) and see for yourself.
As for me, this will be the year of putting out new courses for different types of IT certifications among other things.
Expect to see more courses on Cisco, Microsoft, CompTIA to name a few.
I also hope to complete my second book based on ALL the Routing Protocols either at the end of this year or by the first quarter of next year.
Also, I am also writing a full Cisco CCNA Book with a London based company called PACKT that should be out by the end of this year and should become available worldwide by next year. However, don't worry! ...I will notify you when my full CCNA book is published and available.
But remember, my first book is currently available on AMAZON and it's called "The Only IP Book You Will Ever Need!" This is for those that may need a little help in understanding IP's since it is the key topic to Networking and IT in general.

So yes, with all these great plans for the near future, my schedule will be quite full but fulfilling because I really LOVE what I do and teaching IT courses is my lifelong passion!
Now...what you wanted to know about me but where afraid to ask:
If you are tired of the same old methods of learning and want someone that is pretty much unconventional, but at the same time will provide you with an enjoyable learning experience in layman's terms...then please preview my courses and you will discover that I am your guy.
I am a Network Engineer with many years in the field and in the teaching industry. I hold the following certifications: CCNA, CCNA Security, CCNA Voice, CCNP, Security+, Network+, A+, MCP, MCTS & MOS and since then, I have passed the first of the required two test for the CCIE.
My teaching experience stems from teaching at institutions like Palm Beach Community College, New Horizons, Florida Career College (now Anthem College) and The Academy of South Florida not to mention that I also do private consulting.
Now, I bring the classroom to you by being in several e-Learning platforms world-wide, teaching over 100K students...courtesy of the internet. Thank goodness for technology! ;-)
Having been in all sides of the spectrum; as a student, a teacher/trainer, and in the field, I believe this uniquely qualifies me to understand you, the student. I know first hand what you have been exposed to as opposed to what you really want to accomplish. These two are sometimes extremely conflicting and frustrating. That is why I teach in the manner I do and can relate to your rejection of the Status Quo.
I have taught corporate employees at MetroPCS (now T-Mobile) and have also taught IT professionals of companies like The Florida Marlins, Ulysse Nardin, Alberta Water Department (Canada), The Assurant Group, Hospital personnel & Attorney's firms, among others. to guide them in acquiring their IT certifications or general knowledge.
However, my expertice also extends to being able to teach applications as well. YES!...I am also an applications instructor and qualified to teach Word, Excel, PowerPoint and Access.This of course includes the MOS (Microsoft Office Specialist) certification.
As you can see, I am a multifaceted person and consider myself to be an eternal student as well.
I teach in an unconventional way that allows for students to understand the subject matter and can therefore, not only prepare them for a Cisco, Microsoft or CompTIA certification exam, but apply my methods in the real world. I strive to give the student a greater opportunity to compete in the current job markets. Do I go above and beyond what is needed for a certification?...YES, I do!...because it's not only about getting a certification, it's also about making sure that you, the student, is prepared for a job interview and/or maintaining your current job by enhancing your skills. This is where I step in and make sure that you are prepared for whatever you need and make you an asset to your employer. Everyone has different requirements and I make sure, or at least I try, to provide information for most scenarios.
My classes and/or courses are very simple and that's how I like to teach. I truly believe in "KISS",,,NO, I don't want to kiss you, what this means "keep it simple stupid" - If things are kept simple, easily explained in a way that the student can grasp quickly and retain the information...then I have achieved my goal!
For those that do not know me yet, you may not be used to my style of teaching, but you will soon get accustomed to it :)... I'm very laid back, I try to make learning fun and I teach in layman's terms...no physics jargon or mumbo jumbo in my teachings. My courses are very interactive and extremely dynamic!...you will not find my lectures monotone or boring, because falling asleep, for lack of excitement, is just NOT an option. Just take a look for yourself at my video previews, which I always provide on ALL my courses, so you can determine if I'm the right guy to help you get your industry specific certifications. ;)
I certainly hope that after a careful review of my credentials & testimonials (you can Google it you know!), I'm the Cisco, Microsoft or CompTIA Instructor you're looking for!
Laz
Network Engineer, Cisco, Microsoft, CompTIA Instructor &
Motivational Evangelist
- and -
Author of: "The Only IP Book You Will Ever Need!" now on AMAZON
Course Curriculum
Cisco CCNA R/S en Español (in Spanish) - PREORDENADO
Available in days
days after you enroll